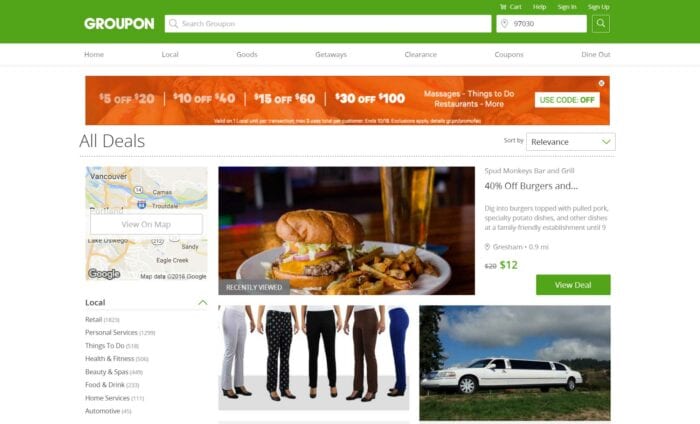 13 Cheap or Free Small Business Marketing Ideas in 2022
Elizabeth Kraus has more than a decade of first-hand experience building and growing a boutique digital marketing agency and double that in small and mid-size business marketing management. She provides expert answers to marketing questions related to branding, content marketing, web development, email, social media, and SEO.
Startups and small businesses on a budget can still promote themselves successfully with a little time and effort. We detail 13 cheap or totally free small business marketing ideas below to help you do just that, from free digital marketing tools and free advertising to events, referral marketing, and strategies to make your brand stand out. Read these small business marketing tips and find out to power your company to the next level.
These marketing ideas can be done for little-to-no-cost, but not without the investment of your time. Many of these tips can be outsourced on a project basis to professional freelancers on Fiverr, or for a more holistic (but still affordable) solution, check out Hibu.
Get on the Map With a Google Business Listing
Google rules the realm of online search. But they are a benevolent ruler, providing free tools for analytics, trends, guidance for best practices, and a free Google Business Profile for all. Having a Google Business Profile (formerly Google My Profile) is essential, especially for local businesses, as profiles are often displayed alongside top organic search results when someone searches for products or services like yours online.
Your Google Business Profile is the key to (literally) putting your business on the Map, and thus, one of the top small business marketing tips for every startup or growing company. For example, look what happened when I searched Google for "Tacoma restaurants." Right at the top of the search engine results page (SERP), and not even preceded by ads, Google served up the Maps version of the local three pack.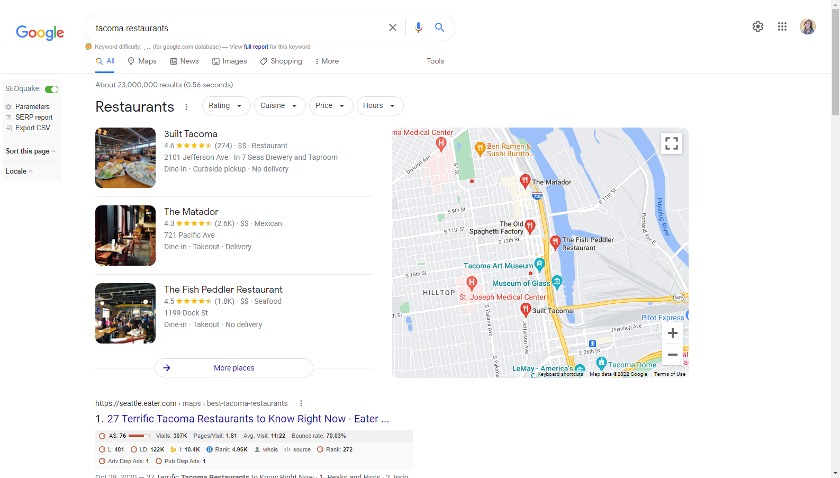 If you don't already have one, learn how to set up a Google Business Profile and optimize it to ensure your business can be found in an online search. If you do have one, make sure that you have a plan for how to get more reviews to rank higher on Google, as customer reviews also determine which businesses get into top rankings on the map and in organic search results.
Google My Business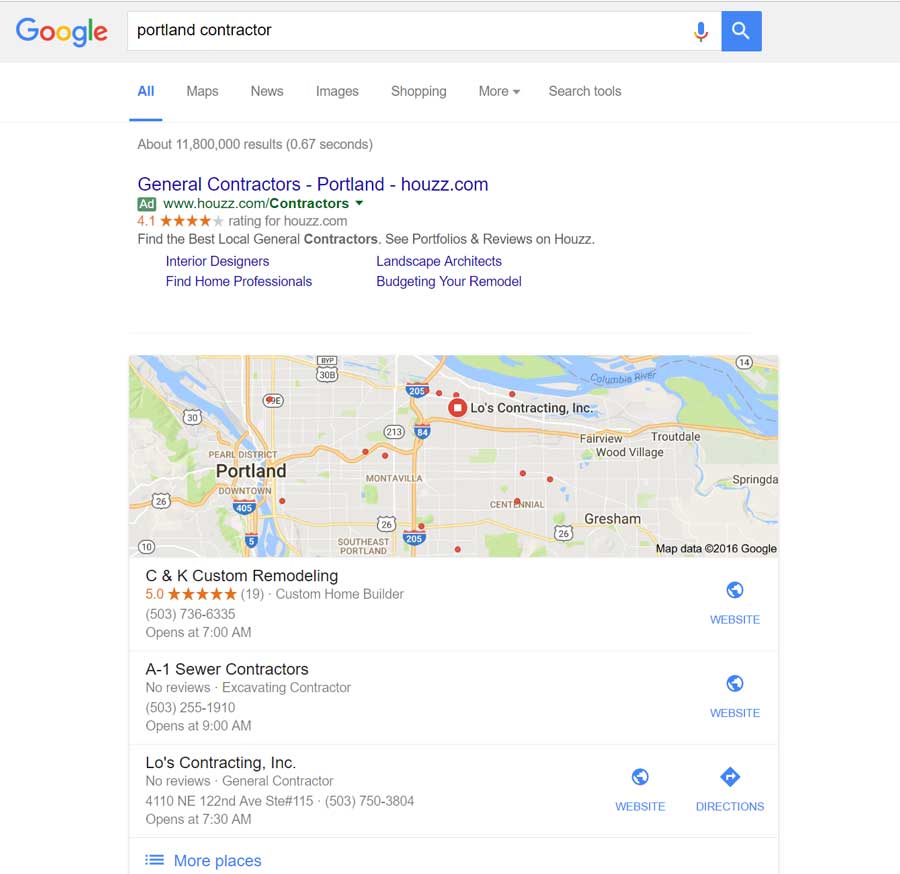 What you are seeing here is one paid ad, followed by THREE Google My Business listings before we even see the normal organic search results. If you can rank your GMB listing in these top 3, you can pull in large numbers of highly qualified leads day in and day out without needing to spend a dime on ads.
Google My Business combines all your different Google platforms into one central place, which includes your Google+ profile, Google Maps profile, your Google reviews, access to data on Google Analytics and Google Insights, and more.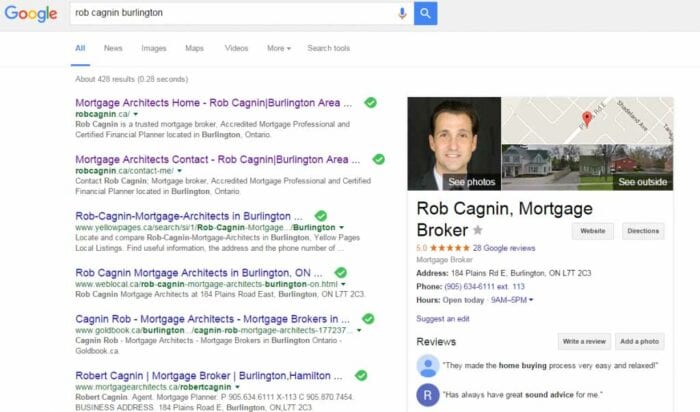 6. Promote Your Social Proof
When it comes to marketing, social proof is invaluable. It's way to capture the attention of a wide audience using the evidence of just a few. For a small business, consider using the following:
Testimonials – having a strategy designed to collect testimonials is a great way to utilize social proof. Because they come from your clients, not your brand, people will be more likely to view them as credible
Ratings – anytime you receive a 5-star review, promote it wherever possible – your website, social ads, etc.
Badges and Awards – remember those business awards you're signing up for? When you win, display your badge on all of your marketing materials to further your credibility
Social shares – if your articles are receiving significant comments or shares, it's a good idea to display the number with your share buttons. Be cautious though – you don't want to display low numbers, so make sure you're consistently receiving a hefty number before you turn your share numbers on
10. Look for Guest Posting Opportunities
By posting on the site, you and your brand will be exposed to a much larger audience. You'll likely include links to your own site, which could have a positive effect on your traffic. And overall, you stand to collect a much bigger return on investment.
Your first job is finding a place to post. Luckily, you'll find many top blogs are happy to accept guest blogs (if you're a marketer, find a big list of opportunities here) . Otherwise, it's a matter of searching them out, finding the proper contact info, and making your pitch.
Sources:
https://fitsmallbusiness.com/small-business-marketing-ideas/
https://buildfire.com/marketing-strategies-for-small-businesses/
https://johnlincoln.marketing/marketing-ideas-small-businesses/