What is networking?
Business networking is the process of meeting others to exchange information, make new professional contacts and create helpful relationships. These relationships are useful when you are looking for a new job, to develop your skills or to increase your industry knowledge. You can connect with someone who works in the same field or company you're interested in, or who could provide you with a reference or client in the future. Knowing how to network professionally will make it easier and faster for you to form valuable connections.
Learning the networking basics makes it easier to create helpful connections with others. Whether you attend business networking events in person or online, following these networking tips can increase your confidence:
1. Talk to new people at networking events
Take full advantage of a networking event by meeting as many new people as you can. Making new contacts can expand your network and increase your chances of receiving a new opportunity.
When you attend a new event, attempt to greet five new people per hour, so you can spend about 10 minutes talking to each person. During that time, you can converse about basic topics, such as your professions or hobbies, to see if you can create a common connection.
2. Attend new events
You may tend to go to the same type of networking events where you already know many of the attendees. However, it may be beneficial to attend other events, where you can meet new people and diversify your interests.
There are many sources online for finding new networking events. Your local community might have a social media page that advertises different functions near you. If you attended college, there might be a university alumni website that lists potential networking events.
3. Create authentic relationships
Networking often involves talking to different people at an event. Creating several quality connections may be more beneficial than engaging in multiple quick conversations, since you are more likely to create a lasting impression during a longer, more meaningful discussion. If you are at a networking event and feel that you may be able to form a valuable connection with someone, try to find shared goals and interests that could extend the conversation.
4. Bring a memorable business card
Most people who attend a networking event will bring business cards to exchange. Many business cards are the same size and follow the same color scheme and format. To stand out, you might consider creating unique business cards that relate to your industry. For example, if you are a photographer, you could design your business cards to look like a camera or include samples of your work on the back. A creative business card may make people more inclined to connect with you again after the event.
5. Be confident
Being self-assured during a networking event can help you successfully navigate the occasion and create more useful connections. When preparing for a networking event, rehearse responses to common questions you might encounter when you speak to new people, such as, "Tell me about yourself," or "How long have you been in the industry?" Having an answer ready will ensure your delivery is smooth.
During the event, initiate conversations with others, offer a firm handshake if appropriate, stand up straight and maintain eye contact throughout the conversation. These forms of nonverbal communication show your confidence and can make it easier to maintain a conversation.
6. Stay connected
Once you have a new relationship, it is important to continue to build and strengthen the foundation. You can call, text or email a new contact a few days after the networking event to express your pleasure in meeting them. Make an offer to meet with them at a specific time to continue your conversation about a shared interest. Try to reconnect with them every few months by emailing an interesting article or industry-related news.
If you connected with a potential employer during a hiring event, follow up shortly afterward to gather additional information about the interview process. You can send an email to thank them for their time and attach your resume and cover letter to show your initiative.
7. Help others in your network
Part of networking is offering help to your connections, which can show you are generous and dependable. Contacts may be more likely to reciprocate your generosity by recommending you for an opportunity that matches your qualifications.
to them to determine if they need assistance in finding a new job or expanding their client base. You may be able to help them by acting as a reference or providing them contact information for a hiring manager or potential customer.
8. Revisit older connections
When you network, you will create varying levels of relationships based on common interests and goals. In some instances, you may communicate infrequently with people you do not share a strong connection with. Maintaining your connections is an important part of networking, since you may be able to provide each other with valuable industry information, such as job openings or client referrals.
How To Start Networking
So now that you have a good understanding of the goal of networking and what it means, maybe you're wondering "How do I start networking?" Here are five practical steps to help you get started:
1. Identify your goal.
Are you trying to find a job? Looking for a group of like-minded professionals? Selling a product or service? Searching for a mentor? Promoting a book? If you don't set a goal, networking will never happen. Decide what your primary purpose is for networking, write it down, and revisit it often to help keep you on track.
2. Set the time aside to do it.
How much time you spend will probably be driven by your goal. If you're looking for a job, you'll probably spend more time networking than someone who has an established career but is looking for a mentor. Block off time on your calendar and commit to it.
3. Create a plan.
How will you spend the time you've set aside? This may change from week to week. You might use it to find in-person events, Facebook groups, or to make connections on LinkedIn. You can also use the time to follow up with contacts you already have. Before each week starts, create an outline of what you're going to do based on your priorities and needs for that week.
4. Find, join, or build groups with similar interests.
One easy way to venture into networking is to look for groups who share similar interests and career pursuits. Choose keywords for an online search based on your goal. If you're networking to find a job or meet professionals in your industry, search for groups on LinkedIn or Facebook to make connections. If you're still in college, use the alumni directory to find people in your field or build connections with your classmates or at events hosted by the college.
5. Organize and document your connections.
Some people use the Contacts app on their phone to keep track of their contacts, others use digital notes apps, or apps specific to networking. Simply note the person's contact information and other details such as where you met, or who introduced you. Jot down the date and something personal or helpful they shared with you or even a need they have. It doesn't matter if you have all their contact info to start. Document a first and last name and a few details.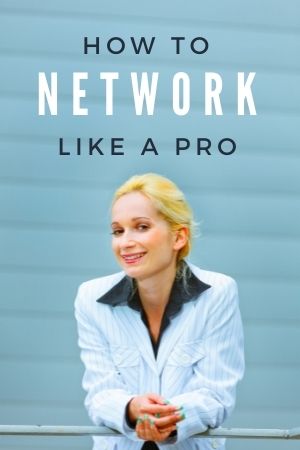 Resource:
https://www.indeed.com/career-advice/finding-a-job/network-like-a-pro
https://finallyfamilyhomes.org/how-to-network/
https://www.howtonetwork.com/